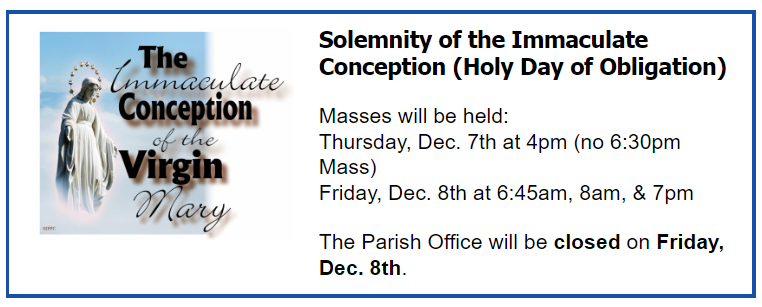 *The 4pm vigil Mass will be live-streamed.
---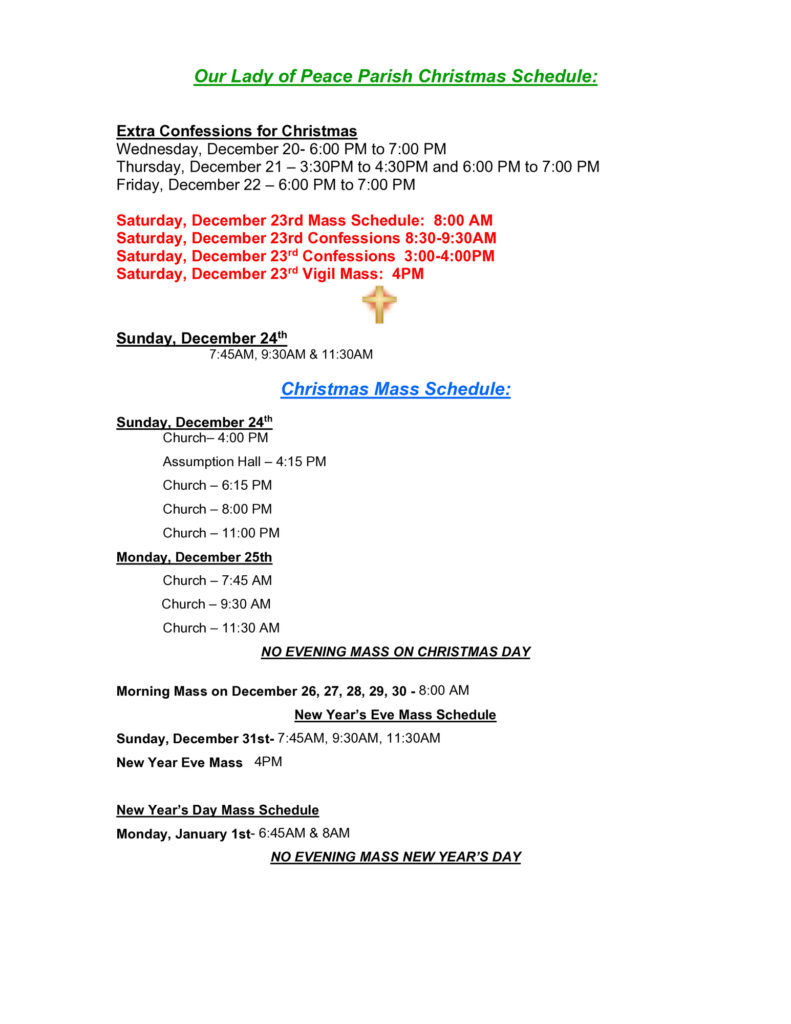 ---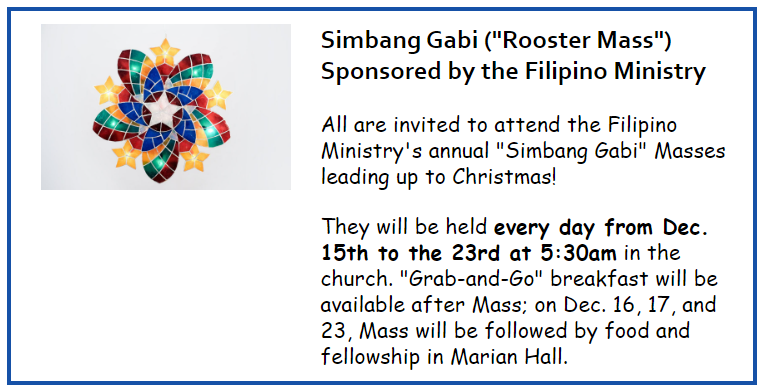 ---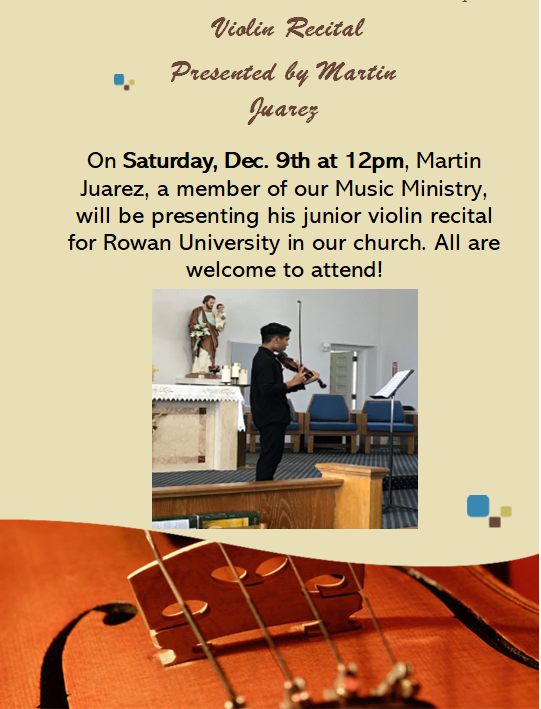 ---
Nursing Ministry News for December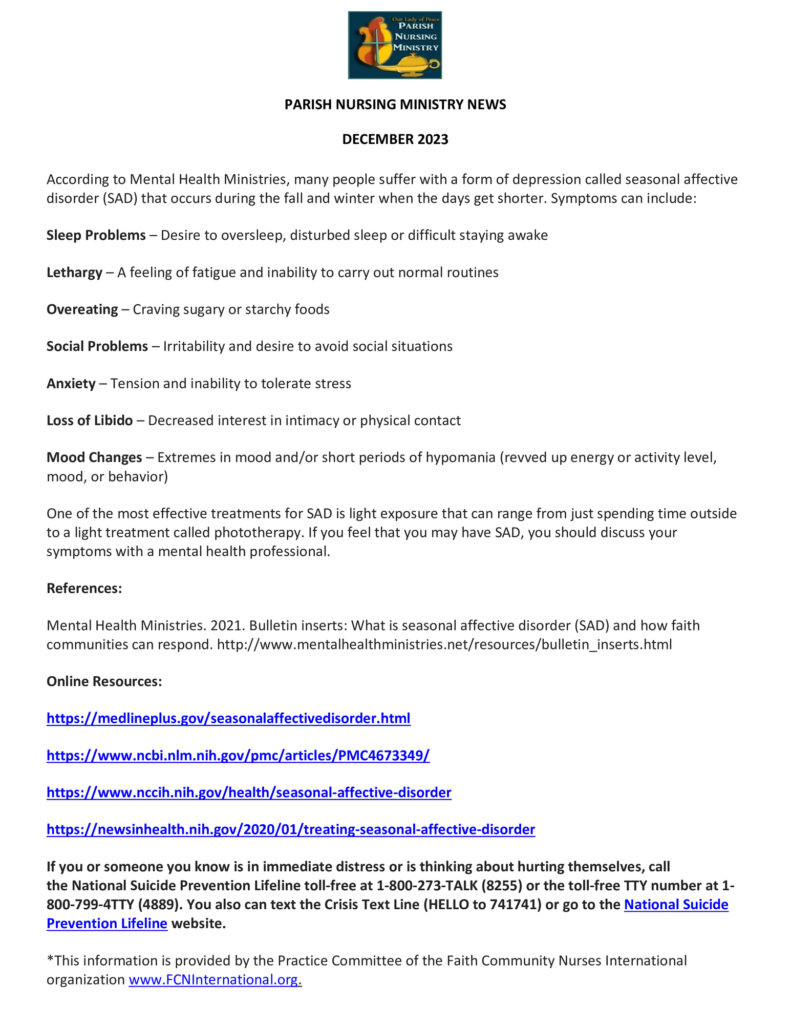 ---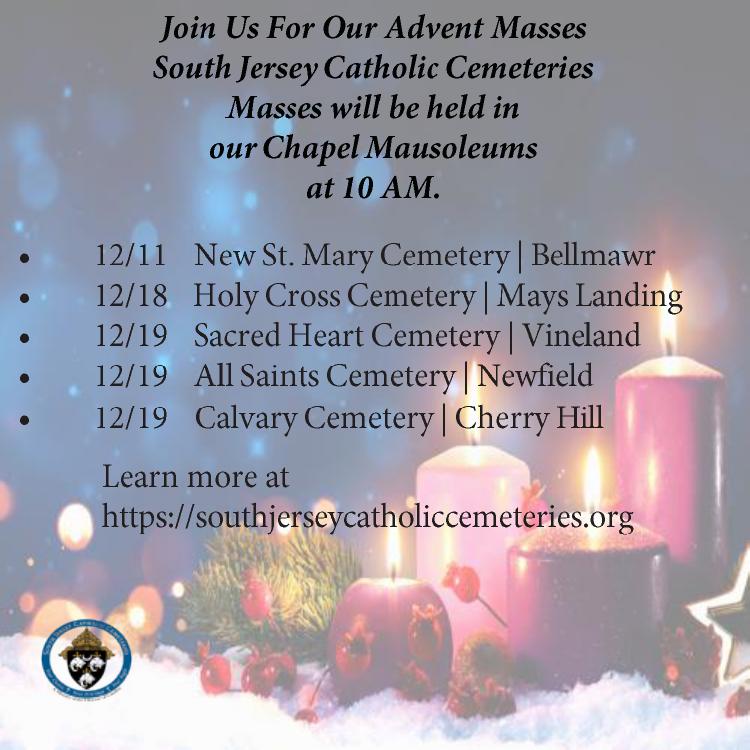 ---
A parishioner recently received the following text message from someone who was claiming to be Fr. Sanjai:
"Hello …. (Name), are you available please return my text when you get it, I have a favor to ask? Rev Sanjai Devis VC Good I await the snapshots of each cards from you as soon as possible thank you very much Whatever we do, may we do it from the heart, as for the Lord and not for others, knowing that we will receive from the Lord the due payment of the inheritance! Amen.(cf. Col 3:23-24)" many blessings. I'm thinking of $600 worth of Apple gift cards only for 6, $100 denomination each. After purchasing the cards I need you to take off the paper pack placed round the cards to reveal the actual cards, take the snapshots and have them sent to me here so i will forward to them easily then keep the physical cards with you I will pick them up from you when I'm back. Peace & Blessings!"
Just a reminder that none of our priests, deacons, or staff will ever reach out to you for money or gift cards. Please DO NOT respond to these kinds of messages if you receive them.
---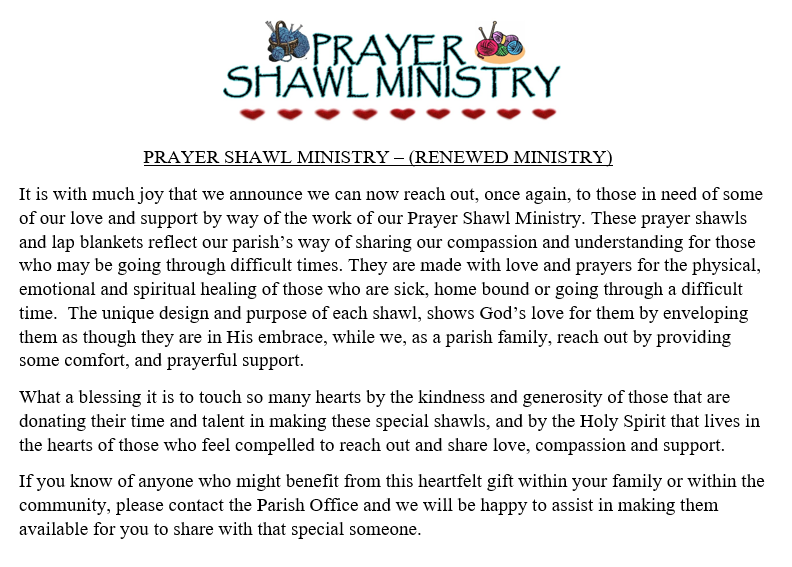 ---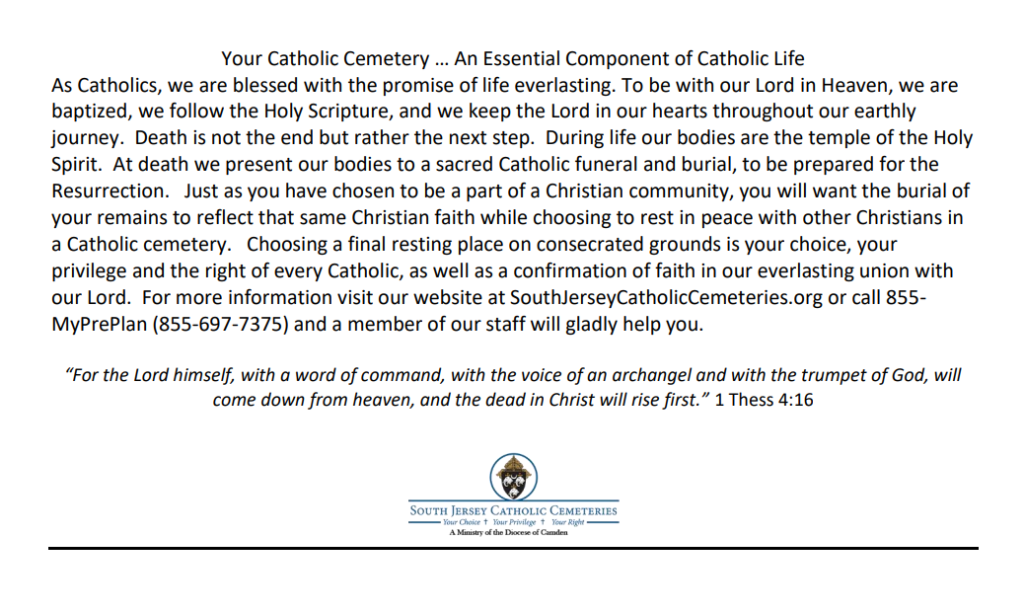 ---
Our goal: $188,900
Total raised: $135,957
Number of families: 401
______________________________________________________________________________________________________________________________________
The Parish has a

NEW EMERGENCY LINE

.
If you are in need of a priest in an emergency situation after parish hours
please call :  856-513-8369.
---
SYNOD 2021-2023 UPDATE:
      During 2021 Pope Francis invited every Catholic around the world to have a say about their parish and play their part in helping to shape the life and mission of the Catholic Church. The Diocese of Camden along with the other dioceses have put together the results and a document was produced that was submitted on behalf of the archdioceses and dioceses of New Jersey and Pennsylvania.  A Synod of Bishops will meet in Rome in 2023 to discuss the results of the documents like this, produced by all the Dioceses throughout the world. This will continues Pope Francis' efforts to renew the Catholic Church in accordance with the teachings of the Second Vatican Council. "The Holy Father's aim was to involve the whole church at the parish, diocesan, national and continental levels through a process of encountering, listening and discernment on the important theme of synodality: For a synodal church: communion, participation and mission."
Please click on the links below to read about the US National Synod results as well as our our Region III.
US National Synthesis 2021-2023 Synod
Region III Synodal Synthesis_Revised_7-27
---
GOD BLESS AND THANK YOU TO ALL OUR VETERANS FOR YOUR SERVICE
           Attention All Veterans – We wish to identify and pray for ALL VETERANS in our parish and throughout the United States. 
To register with the parish center 856-629-6142 or call/text Steve Martin at 856-889-4592
---